Get a ton of traffic through blogging without building backlinks!
Getting traffic in today's world of SEO is easy. Create helpful and authoritative content, build a brand on a niche and focus on the right topics for blog posts.


Look, I know it sometimes seems like there is some sort of super secret link building technique that the SEO "pros" know that you don't, but it all comes down to getting the fundamentals right, being consistent and doing the work.
SEO Has Radically Changed
When I got started in 2009 it was all about building links because that's what worked.


Signing up to random forums to link back to your website, spinning articles and posting them to 50+ directories with a link back to your website.


Spending hours commenting on other blogs with basic "wow great post" type comments.
What a waste of time!
Are you struggling to get meaningful traffic to your blog?
Been there, done that. Let me show you what actually works for bloggers.
I used to listen to the SEO gurus too. I built links, spun articles, blog commented and tried every technique under the sun. Sound familiar? ➟
Guest posting on other websites
Email outreach for backlinks
Using social media for promotion
Publishing blog posts everyday
Link exchanges with other websites
Blog commenting
SEO link building tools
Some of these tactics actually worked, for a time. Until Google updated their algorithm and nuked my websites.


I've gone from making hundreds of dollars a month with a website to crashing back down to ZERO dollars. Thanks in part to following some pretty crappy SEO techniques (blackhat).


I've been burned in the past and had to spend a few years re-learning and doing things the right way with rebuilding my portfolio of websites.
Search Engine Optimization (SEO) is NOT Complicated
My approach to SEO is simple but requires consistent work. Build a brand, create the best in class content, continually optimize your content and move up the search engine results pages (SERPS).
All without building backlinks, submitting guest posts or trying to use social media for promotion. When you purchase I'll walk you through the technical strategies I use to build high traffic websites.
In this course I'm taking you behind the scenes for how I approach SEO. Link building has it's place and I'll show you what I do. But that is the icing on the proverbial cake. Too many bloggers focus too much on this aspect and ignore the fundamentals.
Get back to basics and crush it.
Video Lessons and Private Content
Hey I'm David. The guy behind Website Creative Pro. I'm a professional blogger, YouTuber and highly rated UX consultant.
I created this course because I spent years fumbling around, following bad SEO advice. It wasn't until I went back to basics and created a helpful website, with great keyword focused content that I started to see results.
If you've been struggling with understanding SEO and content marketing, this course will you up to speed so you can actually get traffic, make money and help people.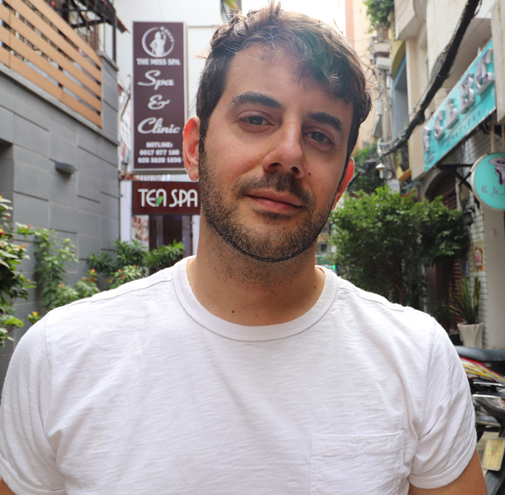 FREQUENTLY ASKED QUESTIONS
What if I don't have a blog yet?
This course is not for you. You should first learn how to setup a website and blog. I have a ton of free tutorials on how to do so on my YouTube channel. In addition, you can consider getting Affiliate Marketing Pro which covers in extensive detail how to setup a website properly and professionally that can make $1K/a month in 18 months.
Can you guarantee I'll rank in Google for any keyword I target?
In short, no. Hey, I would love to rank on the first page for "how to create a website" but there are some keywords that are truly long term plays. How your site ranks depend on the brand you're building and the competition. What I can guarantee is you'll know SEO and be able to get traffic to your website!
What if I've already been blogging for a while?
This course is perfect for any blogger who is feeling stuck and not sure how to exactly go about blogging and content marketing for SEO. Your website and blog should be growing as you're publishing content. If not, you're doing something wrong.
Can I get this information for free?
Not a chance. I don't share any SEO content on Website Creative Pro or my YouTube channel. I had to learn through trial and error what works and now I'm sharing those lessons with you.
Anything additional tools I need to purchase?
I do recommend select SEO tools but it's optional. This course is where I teach you how SEO works so if you do decided to leverage tools, it's to help speed things up instead of being a "magic" bullet.
Is my payment secure?
You bet it is! I've partner with Teachable to host this course. They provide a secure payment gateway with a 256-bit encryption layer. In short, buying a course here is safer than buying a Big Mac at McDonalds with your credit card.